MD MS ADMISSION ABROAD
Accepting application for 2018 intake for MD Programmes with GMC Registration. To check your eligibility contact us!
Limited seats available now
PG MD MS ABROAD especially in United Kingdom is a dream of many medical practitioners. Post MBBS qualifications and clinical specialisations are available in many countries but consultants focuses mainly on non-English speaking countries like China, Russia, Ukraine and many more. It is usually claimed that studies will be in English and one is not required to learn any new language to pursue the program but the reality is course will be in English but student suffers at the time to clinical rotation or during treating patients, as no one can assure that patients are fluent in English.
Career Voyage Consulting focuses mainly on English speaking countries for MD & MS programmes abroad. We mainly covers all popular specialisation in MD & MS. We provide admission guidance for Post MBBS programmes in UK and USA/Caribbean. We have range of clinical specialisation. Currently we are offering MD Program in following specialisation Internal Medicine, Cardiology, Gastroenterology, Oncology, Diabetes, Psychiatric Medicine and Respiratory. All the mentioned programmes are 3 year programs
Currently we are accepting applications for Jan 2018 session. We have very limited seats left.
NO ENTRANCE TEST
We only require IELTS score of overall 7.0 Bands for admission in MD Programmes in UK. PLAB 1 and GMC registration is not required.
MD in UK without PLAB and GMC
MS in UK without PLAB and GMC
ACCEPTABILITY IN INDIA
We help admissions for Post Graduate programmes in Universities which are listed in various schedules of Medical Council of India
MD MS ABROAD ADMISSIONS SPECIALISATIONS AVAILABLE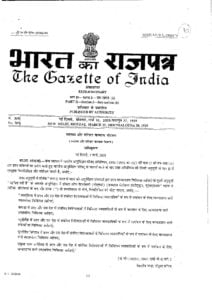 MD Medicine in UK
We have range of Clinical MD programs in reputed 175 year old Govt. University in UK. Your complete residency will be in NHS hospital. PLAB is not required for admission.
Masters in Orthopaedic in UK
Programmes are accredited by Royal College of Surgeons, UK. We are offering MCH in Orthopaedic in a reputed university to DNB or MS Orthopaedic Surgeons in UK.
Masters in Dermatology in UK
Masters in Gynaecology in UK
Masters in Cardiology in UK
We have MD Cardiology 3 years program directly after MBBS in India. Program will be purely clinical based and the student will be taking in hand experience in NHS hospital
Masters in Paediatrics in UK
Masters in Radiology in UK
Masters in Gastroenterology in UK
We have both MD Gastroenterology 3.5 years full time clinical MD program.
Masters in Ophthalmology in UK
Diploma in Diabetes
For admission/Enquiry